Looking for web3 companies? You're @ the right place
Web 3.0 companies are using new technologies to create a new web experience. These companies are often using blockchain technology and artificial intelligence to create a more user-friendly and efficient web experience. Check out our list with some of the most well-known, best web 3.0 companies you should know in 2023.
Best Web3 Companies in 2023: A list
So here we go with the best web3 companies you should look out for if you want to be aware of the latest trends in the industry…
Polkadot
Polkadot has a feature rich and fast network. Thanks to this project, the market received a platform that allows you to combine different blockchains. Within the ecosystem, you can seamlessly transfer money, transfer information, and deploy various applications. This is one of the best examples of a web3 company.
RTFKT
RTFKT creates one-of-a-kind digital goods and is one of a small group of crypto firms that can rightly be called designer brands. In other words, their success is based on solid talent, not the brute strength of the meme. The brainchild of Benoît Pagotto, a gamer with a background in fashion and marketing, the company initially made a name for itself with digital sneakers. A pair inspired by the Tesla Cybertruck. sold in late 2020 for $35,000 after a publicity stunt involving a falsified photo of Elon Musk himself (who kindly helped by retweeting the photo). The firm was acquired by Nike last December.
With the launch of Nike-branded Cryptokicks in April, the sneaker remains a staple of the RTFKT offering. His broader remit remains to use Nicky's Words , "to provide next-generation collectibles that bridge culture and gaming." In other words, he sees his role in creating peace and community in the metaverse, not just in the production of digital goods. This is reflected in the ever-expanding range. Users can customize and upgrade their digital shoes by purchasing an NFC Leather Bottle. This is coupled with the introduction of CloneX Avatars and Space Pods, or 3D spaces in the metaverse where owners can gather to interact and evaluate their creations, and decorate and personalize those spaces for additional ownership.
Twitter
We can't say Web3 company without Musk and Twitter.
The popular social network Twitter, which Tesla founder Elon Musk acquired, is also moving towards the decentralized Internet of the future. For example, the platform supports transfers in cryptocurrency and NFT. Twitter users can set non-fungible tokens as their avatar.
Interesting! Twitter is moving towards web3 despite the fact that in December 2021, the founder of the social network, Jack Dorsey, criticized the third generation Internet. In his opinion, the concept is "a centralized object in a new wrapper."
Shopify
Shopify develops software for retailers. Representatives of the organization believe that the future of sales is online. In particular, the Shopify team sees opportunities for market development in virtual and augmented reality.
The company is already actively using web3 elements in its work. For example, Shopify users can see the products they are interested in through augmented reality tools. The development of the organization is used by many market participants, including Instant Pot, Allbird and Magnolia.
Interesting! Shopify is also working on building augmented reality tools that make shopping for clothes easier. For example, a company is developing a virtual body measurement system that will be able to tell the buyer the exact measurements.
Shopify also offered retailers tools for business tokenization through NFT.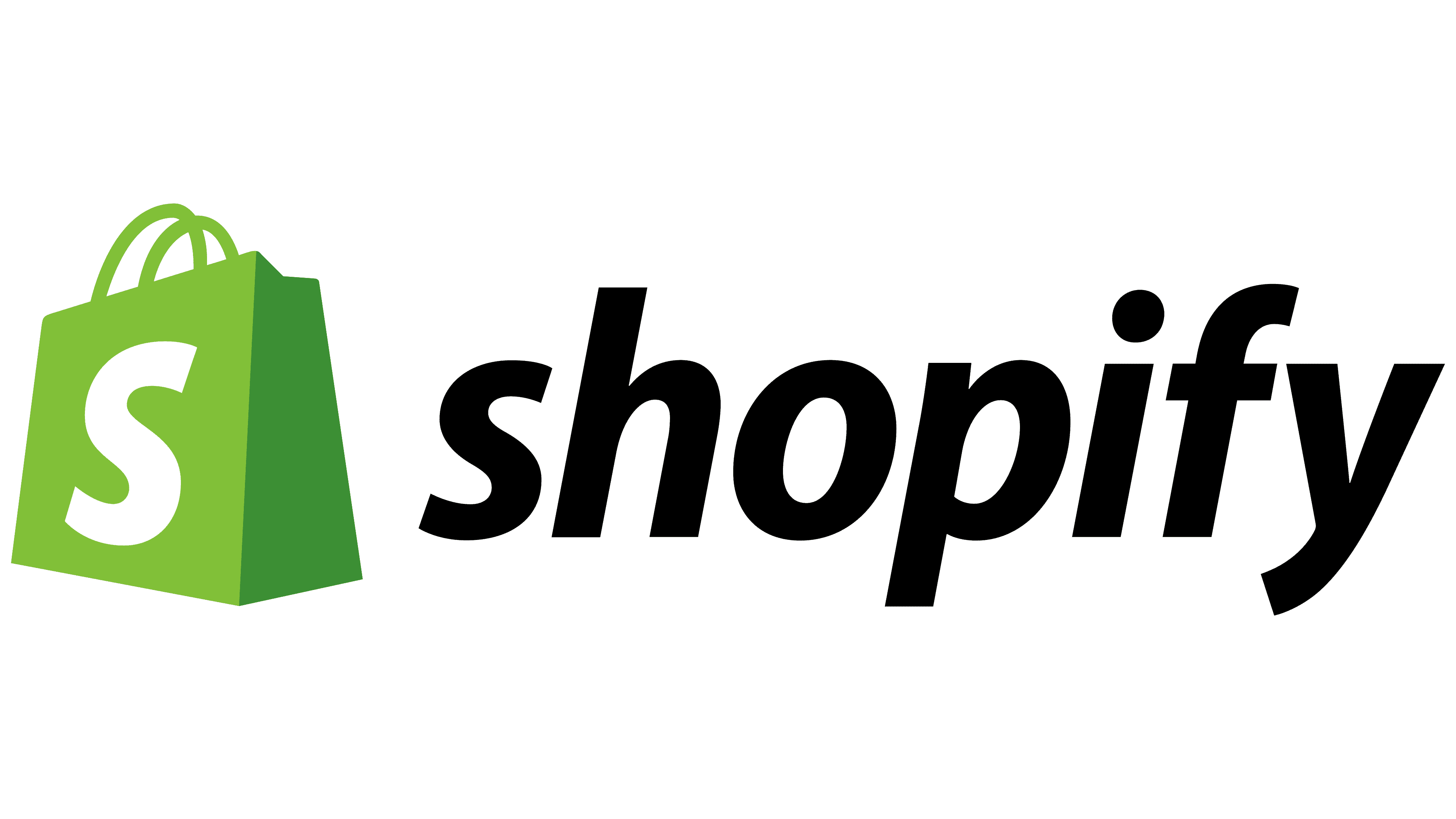 Meta
Meta (former Facebook) is busy developing its own metaverse. The organization plans to attract billions of new users to its projects.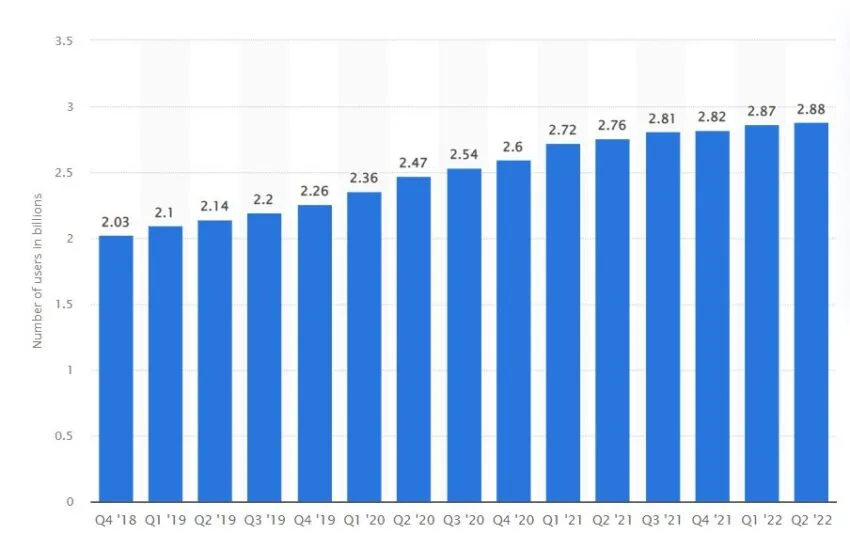 In Meta, web3 is seen as one of the control channels of the metaverse. Therefore, the company is actively investing in the development of tools for interacting with the third generation Internet.
Holo by Airbnb
Holo is Airbnb's cloud hosting service. Network members can earn HoloFuel for hosting apps and maintaining the network.
In addition, Holo adheres to all regulatory requirements, including support for the HoloFuel token. Thus, the extensive development taking place under the auspices of Holo helps create a sustainable economic model.
Arweave
Arweave is a blockchain-based decentralized storage platform. The platform offers a "persistent serverless web service" that uses persistent resources and distributed servers for long-term data storage. In addition, the platform allows all network members to earn their own AR token by renting out unused hard drive space.
In addition, the platform offers "information permanence", protecting all data from irretrievable loss. All data archives are distributed across hundreds of computers around the world. Accordingly, the data can always be retrieved.
bittorrent
Did you know that bittorent is not only an OG on the web, but also a Web 3.0 pioneer? A visionary, if you will…
BitTorrent is a blockchain based file sharing protocol. The platform uses its own BTT token to encourage users to give up hard drive space and computing resources.
The platform offers decentralized torrent file sharing as well as a browser-based torrent and streaming service. What's more, BitTorrent and sister brand µTorrent boast over two billion users.
IOTA
IOTA is an Internet of Things data transfer protocol that uses directed acyclic graphs (DAGs) rather than blockchain technology. DAG is a form of distributed ledger technology (DLT) like blockchain.
Of the minuses – the commission for transactions. Most public blockchain networks require payment to validate transactions. However, DAGs provide higher throughput and greater scalability, eliminating the need for transaction fees.
Instead of incentivizing miners to validate blocks and add them to the blockchain, IoT data is much easier to transfer. Moreover, IOTA makes data exchange fast and cost-effective.
Helium
Helium is a decentralized network that uses radio wave technology to mine the native HNT token. In addition, Helium provides wireless coverage for IoT devices, including environmental sensors and GPS trackers.
Network users can use a small device at home or in the office to facilitate low-power network coverage over many miles. In exchange for network coverage, they can earn passive income in the form of HNT tokens. Accordingly, Helium has the potential to become one of the leading names in Web3, offering a simple and cost-effective solution for connecting to the Internet of Things.
In addition, Helium uses a new Proof-of-Coverage consensus mechanism to validate network transactions and verify that APs are providing wireless coverage.
Ethereum
Many of the technologies used in cross-chain decentralized finance (DeFi) platforms and Web3 projects have their roots in Ethereum. For example, leading blockchain networks such as Binance Smart Chain and Solana use customized versions of the Ethereum Virtual Machine (EVM) to support Ethereum smart contracts.
Cryptokitties
One popular gaming dApp is Cryptokitties, which allows players to breed and trade digital cats. The game was so successful that it caused congestion on the Ethereum network when it first launched! Another well-known gaming dApp is Gods Unchained, a trading card game that uses blockchain technology to create rare and unique cards. In the lending space, one of the most popular dApps is MakerDAO, which allows users to take out collateralized loans in Dai, a stablecoin pegged to the US dollar. And in the social media space, there's Steemit, a decentralized platform that allows users to earn rewards for creating and curating content.
The concept of web3 companies: What they are
In the past, companies have primarily relied on web 1.0 and 2.0 technologies to operate. However, a new wave of companies, referred to as web3 companies, are beginning to emerge. Unlike their predecessors, web3 companies are built on decentralized technologies that allow them to be more transparent and efficient. For example, a web3 company might use a blockchain to track supply chains or a decentralized platform to power its online marketplace.
By harnessing the power of these new technologies, web3 companies are able to provide superior services and products that are resistant to censorship and fraud. As the world continues to become more interconnected, it is likely that we will see more web3 companies emerge as the leaders in their respective industries.
Web3 company: Benefits in operation and Success
There are many benefits that web3 companies have.
One of the main benefits is that web3 companies use the latest technologies to provide their services. This means that they can offer a wide range of features and functions that traditional web companies cannot. For example, web3 companies can offer decentralised applications (dapps) that run on a blockchain. This enables users to access dapps without having to trust a centralised authority.
In addition, web3 companies can offer greater security and privacy than traditional web companies. This is because they often use encryption and other security technologies to protect user data. Finally, web3 companies often have a more "open" business model than traditional web companies. This means that they are more transparent and allow users to participate in their governance. As a result, web3 companies can offer a number of advantages over traditional web companies.
Decentralized applications (dApps) are one of the hottest areas in web3 right now. These are apps that run on a decentralized network, typically using blockchain technology. While there are dApps for almost anything you can think of, some of the most well-known examples are in the gaming, lending, and social media space.
These are just a few examples of the many different types of web3 companies that are out there. So whether you're into gaming, lending, or social media, there's likely a dApp that's perfect for you!
Who are the biggest Web 3.0 investors?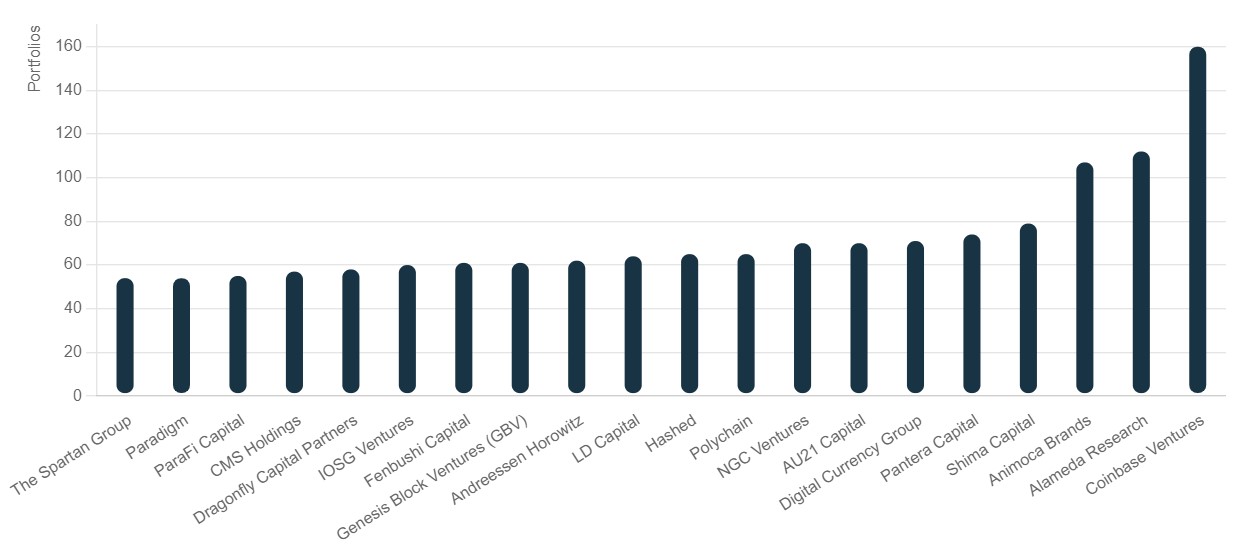 Top Web 3.0 investors. Source: Crunchbase
Business and Web 3.0: Predictions
According to Grayscale, the annual revenue growth of the Web 3.0 metaverse sector will reach $1 trillion. Major companies such as Uniswap Labs , Pantera Capital , and Dragonfly Capital have created venture capital units that will focus on Web 3.0 application development.
Ilya Maksimenko shares the opinion about the popularity of DeFi projects among investors: "DeFi as a segment of automated financial services on the blockchain has attracted and continues to attract huge funds from funds and financial institutions."
DAO, according to the expert, is still at the initial level of development, but Maksimenko admits that a "big future" is predicted for this area.
"There are also many interesting technological niches, such as verifiable credentials, social graphs, privacy, distributed storages, and so on, which are now rapidly developing and integrating with the main DeFi and Metaverse products," Plasma.Finance CEO concludes his thought.
Roman Doronin believes that the sphere of Web3 infrastructure is the most understandable for investors, so key investments are attracted to it.
The size of deals and the number of rounds that attracted Web3 startups in the first quarter of 2022
Deal size and number of rounds attracted Web3 startups in Q1 2022. Source: Messari and Dove Metrics report
Eldar Khamitov, a partner at Polymorphic Capital, has his own vision of the investment picture. So, in his opinion, in monetary terms, the largest investment segments remain "traditional businesses that provide services in this market", primarily financial ones – exchanges, crypto-banks and the like.
Many companies from this field are already in the late stages of development from the point of view of venture capital and are attracting large rounds. Khamitov also considers this segment the most understandable for traditional investors.
"In second place is a fairly wide and diverse group of infrastructure projects — these are blockchains of the first and second levels, protocols for decentralized data storage and processing, and much more. Next come NFT, Metaverse and DeFi," the investor shares his position.
According to Roman Malyshev, projects related to tokenization are of interest. Everything related to DAO and distributed networks also has huge potential.
About the Author